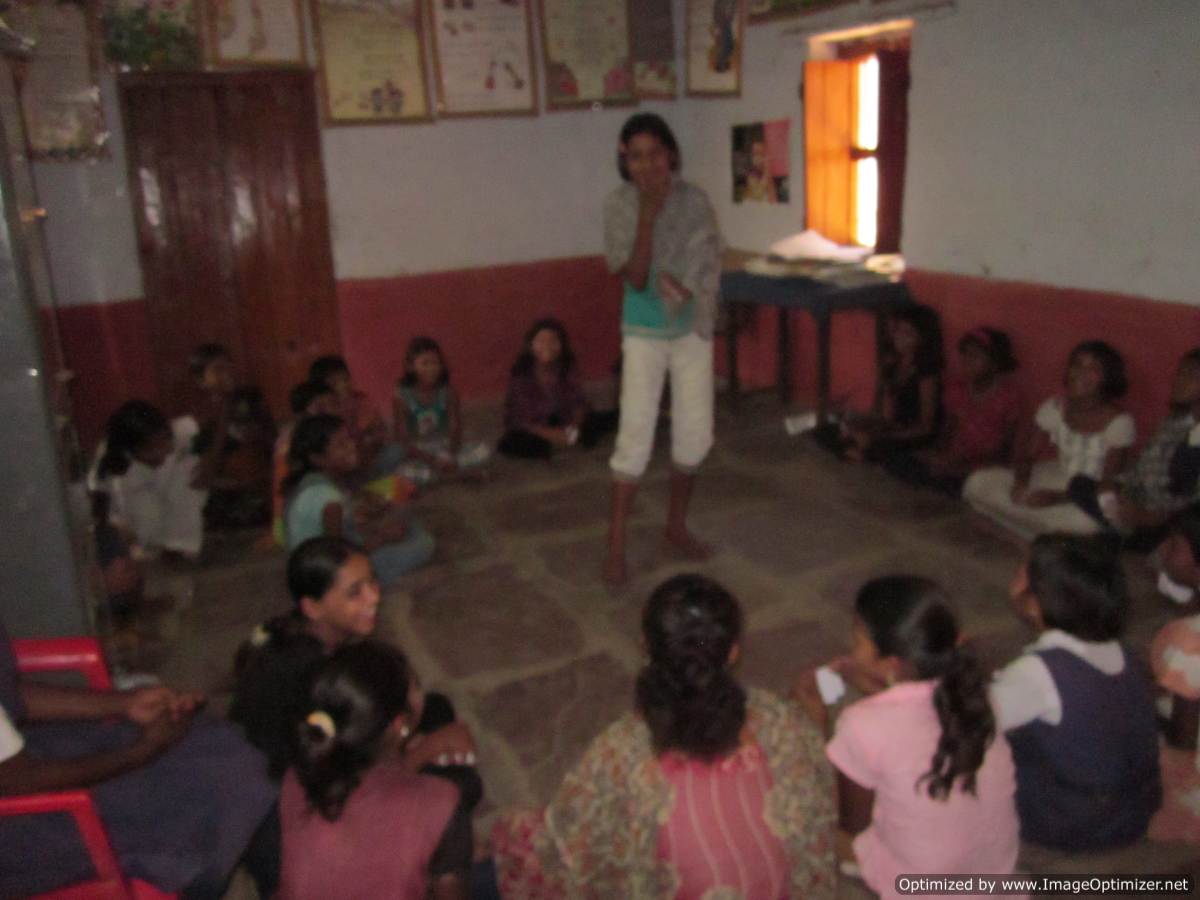 Girls' Education Program
The project Girls child education program was initiated since July 2011 in the Ghodadongri girl's middle school. The cultural and socio economic strata of the girls make the strategic interventions more difficult in the area but still their levels of participation in the process led 64 girls completing their education of 6th standard during the last year of the project and at present we are working with 133 girls of class 6th and 7th.
» Goal
Girls have to complete Middle school and Increase girls' self-awareness, decision-making and problem-solving skills.
Increase family, peer, and community awareness and support of girls' education
Increase collaboration with government to support policies and programs to promote girls' education
» Target Group
Girl children from rural & tribal communities
» Target School
The project Operational in Government Girls middle School Ghodadaongari
» Villages Covered
Ghodadonagri
Bajardhana
Bedhidhana
Ojhadhana
Basni
Ratamati
» Program Activities With Girls
Life Skills sessions ( in and outside schools)
Academic support to needy girls
Material support to needy girls
Mentoring
» With School Level
Orientation meetings / workshops
Setting up Resource Center
School level Event(s)
Workshop with teachers around Gender Sensitizations
Regular meetings and follow ups
Activating setting up girls' / children Groups
» With community level
Parents meeting & workshops
Campaigns / Awareness events
Orientation for / follow up meetings with the local level bodies
» With Partner organizations
Capacity building workshops / perspective building meet
Review and planning meetings
1. Slums - In Slums Working As a child labor Initiatives -
Through this program we are working with those children Who are valuranable we covered all issues which effect the life of children like child labor, either paid or unpaid, and is working within or outside the family, Malnourishment, gender discrimination abuses etc basically, we work for those a child who is deprived of the right to education , Protection and childhood. We also believe that the all those issue of community needs to be addressed through community itself hence the major emphasis was given on strengthening of groups and built their capacity.
Through this initiative we have working with their level
With Community CBOs
Women groups- 15 Groups (15 slums)
Child Development Groups- 18 groups (in 17 slums)
Adolescent Girls-(50 Child labor girls )
Forms-Mahila Munch, Bal Panchayat
With Institution, like schools, ICDS center
Concern Department like Education, Gram Panchayat, Health & WCD
2. Initiative with children on railway Platforms.
Bachpan is working for home placement of platform children as an ongoing process, as we believe that for the right of protection and development of children home plays an important role. The major emphasis was given on advocating the issues related with implementing of JJ act. 2000.
For ensuring Child Rights.
Family Tracing.
Home Placement.
Strengthen of Bal adikar mitra.
Disha.
Drug de-addiction and Home Placement.
Networking with Organization.
Efforts done by Girl child at platform.
Capacity building of Team.
Networking with Government Institutions/Department
Railway Department.
Special Juvenile Police Unit.
Child Welfare Committee.
Dist Advisory Board.
Shelter home (Girl).
Police department(RPF/GRPF).