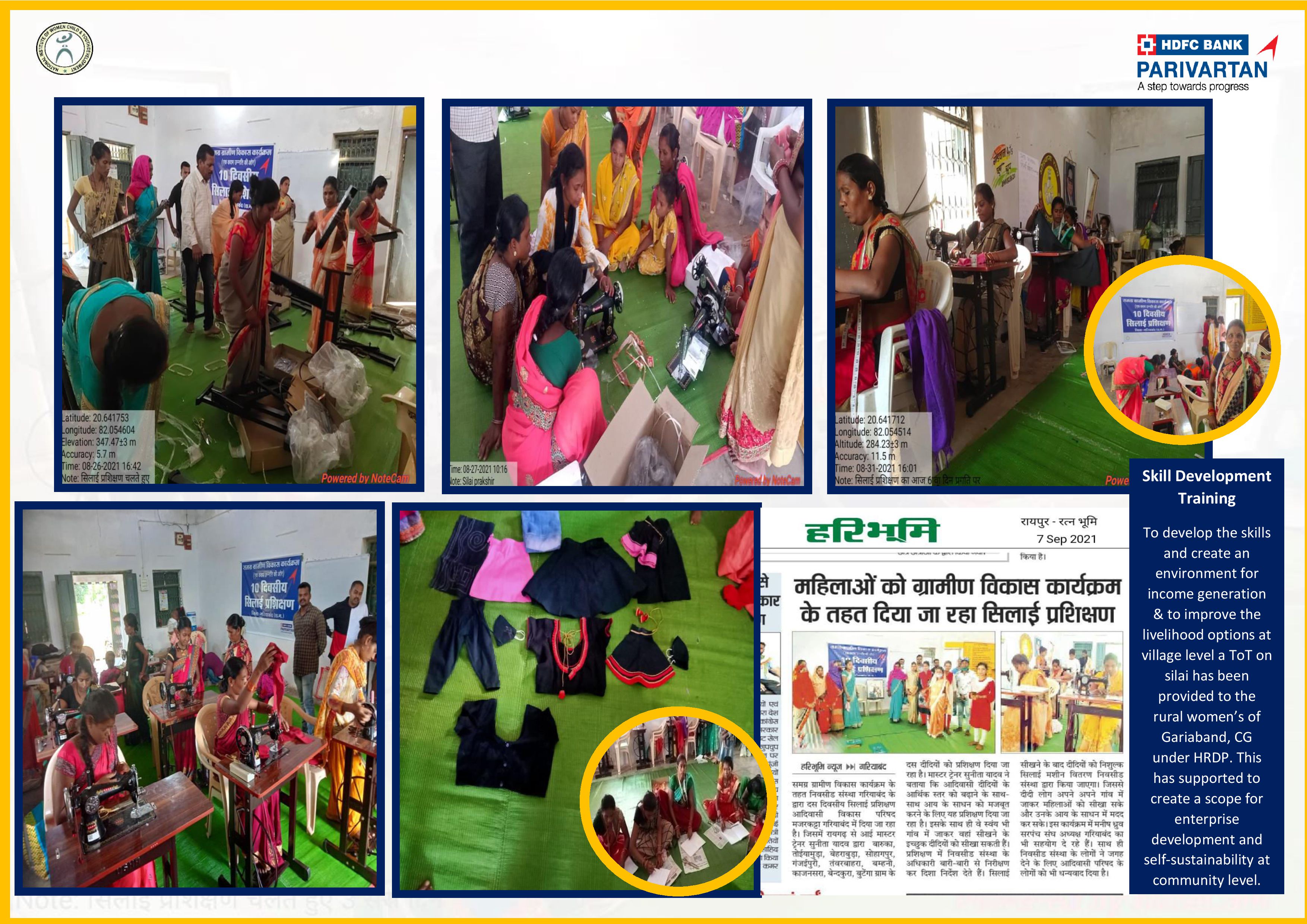 Holistic Rural Development Programme (HRDP)
Uplift and sustain the livelihood, health and education of the poorest sections of the society through financial inclusion. The project has its focus on developing school infrastructure and like school science laboratory, providing support for functioning digital class rooms, explore and promotion of income generation activities for the poorest households through sustainable means and solutions. The entrepreneurship activity based on Lac cultivation and harvesting is one of the ecologically sustainable solutions adopted by the organisation for the livelihood of the beneficiary families which is apart from a number of agriculture based income generation activities. Community participation was one of the key strategies adopted by the organisation.
Achievements:
69 Self help groups were strengthened.
Home based entrepreneurship initiatives were started with 5 groups.
One science laboratory has established in Sadhwani high school, for the benefit of 300 poor students of Pendra.
In 5 schools of Gariyaband, support has extended for functioning digital classes.
With the Lac based livelihood initiative in Pendra and Gaurella areas, 15 farmers were benefited.