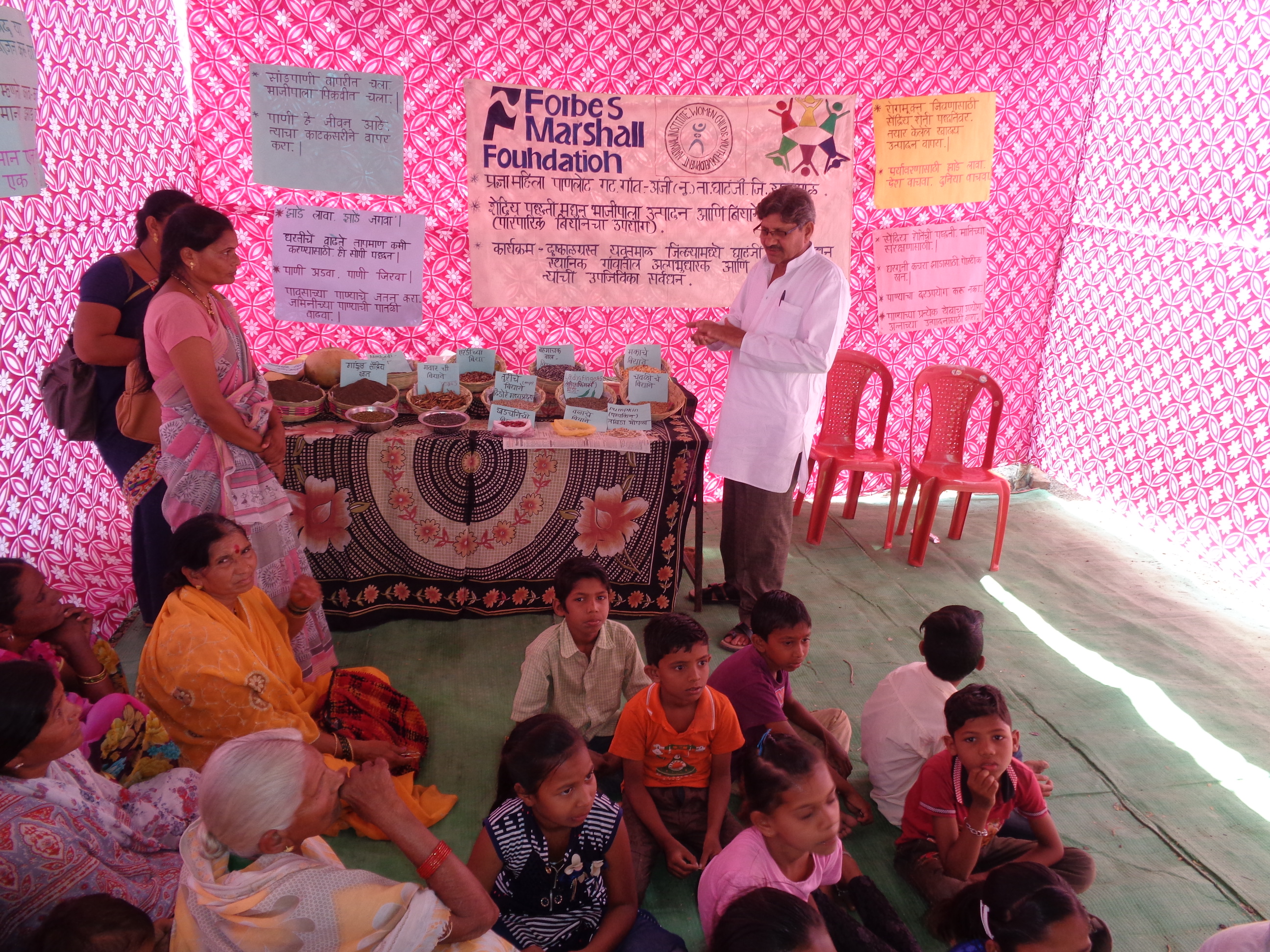 Livelihood promotion of Marginal farmers in the persistently drought hit villages of Yeotmal district of Maharshtra.
A participatory intervention to improve the livelihood resources of the local villagers of Yeotmal district of Vidharbha region of Maharashtra through adopting ecologically sensitive practices of agriculture production and water conservation. The project has the objectives of rainwater harvesting by generating water harvesting structures, renovation of existing traditional water resources and promotion of ecological farming by utilizing indigenous seeds, knowledge and integration of affordable technologies for achieving quality outcomes.
The project has given equal importance to the institutional building aspects of farmer's group, women self – help groups and children's group at school level. The main objective behind this institutional building activity was to create awareness among the community on the adverse impacts of climate change and the challenges the community is going to face in forthcoming days if mitigation measures were not take up at grassroots level.
Target geographical area: Villages (Anji, Tiwsada, Pandurna & Nimbarda), Taluk (Ghatanji), District (Yeotmal), Maharashtra
200 families have been adopted organic agriculture pattern for growing various vegetable in the backyards
A drive to collect of 15 different varieties of indigenous seeds of vegetable and pulses has initiated by the volunteer group of the villages.
Models of rainwater harvesting has started in severely drought hit villages among the project area.
The rainwater harvested in the structures have effectively used by the marginal farmers for improving their crop and encouraged them to expand their total area under cultivation.
Waste to management has initiated in all project villages by adopting vermi – composting.
Soak pits were constructed in places where common water bodies are located.
Model of rooftop rainwater harvesting has demonstrated in village schools.
Children's ecological clubs were formed and became functional.